ARROW: THE DARK ARCHER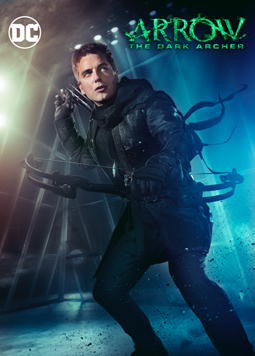 In this comic by John and Carole, Malcolm Merlyn steps back from his role as Ra's Al Ghul and returns to his secret research team in South America. There he is confronted by a past enemy who is out for revenge.
Initially released by DC Comics as a digital series over twelve chapters, Arrow: The Dark Archer collects the story of Malcolm Merlyn's never-before-told origins together in a print edition, adding forever to the character's lore and history in the DC canon!
Arrow: The Dark Archer was published on 31 August 2016 and is available direct from DC Comics: