NEPHILIM: Orion Chronicles Book 2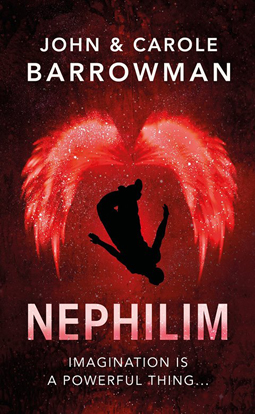 Seventeen-year-old Rémy is a Conjuror – someone who can alter reality with his music. But such a talent comes with a price. He and his superpowered friends, Matt and Em Calder, are engaged in a dangerous battle to save humanity as we know it.
If they are to succeed, they must first decide who to trust. An amoral seventeenth-century artist? A quick-witted gang leader? Or a nephilim, half-angel and half-human, with silver-flecked wings?
But time is running out. The friends must take action soon. For when fallen angels rule, chaos will reign.
Nephilim was published in the UK on 4 May 2017 by Head of Zeus.
Book Signing Events
30 May 2017 1.00-2.00pm: Foyles, Charing Cross Road. Free tickets for this event are available from Foyles:
31 May 2017 1.00-2.00pm: Waterstones, Bluewater Kent. Tickets or pre-registration are not required for this signing.
John launched Nephilim at a signing event at Foyles, London, on 6 May 2017.
John at Foyles Bookshop, London