THE 2009 TOUR - An Evening with John Barrowman
On 11 May 2009 at Sheffield City Hall, the audience gave John a rapturous welcome back to the concert stage.
Supported by Matt Brind and the band, the J4 dancers and with special guest, Avenue Q star Daniel Boys, John then led his 17-date tour thousands of miles up and down the UK from Glasgow to Plymouth, from Cardiff to Ipswich. On 1 June, the tour culminated with a final concert to a packed Royal Albert Hall.
The concerts spanned pop and musical theatre songs linked by heartwarming and hilarious stories from John's personal life and career, creating a truly intimate atmosphere.
John's Mum and Dad take their bows.
John's parents accompanied him for most of the tour, joining him on stage to dance The Slosh to the classic "Knock Three Times" and receiving a great reception from the audience.
At each venue, the finale was John's anthem, "I Am What I Am" - and it invariably attracted a standing ovation!
If you missed the concerts, or want a souvenir, you can now buy a DVD of John's Glasgow concert, complete with blooper moment! For fans in countries that use the NTSC TV format (e.g USA and Canada), Lace DVD have also made an NTSC version available.
See the DVD promo on our official YouTube site.
Buy An Evening With John Barrowman [DVD]
(N.B. If you live in the US or other country that uses the NTSC TV format buy the NTSC version below)
Buy NTSC version of An Evening With John Barrowman [DVD]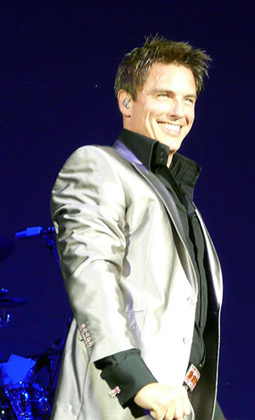 John
John in Brighton
Matt Brind, John's musical director
John and Daniel sing "I Know Him So Well"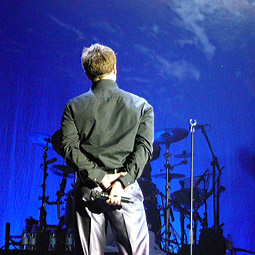 From a distance the world looks blue and green
"I Am What I Am"